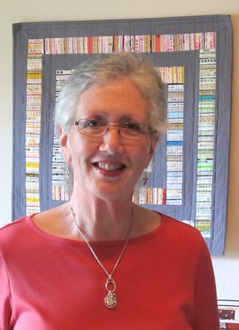 Elena has been quilting for over 30 years, teaching advanced quilting classes for over 20 years, and pattern designing for over 15 years. Every minute that Elena can spend quilting is a joy.  It would not be an exaggeration to say that she sews at least 6-8 hours a day (and loves every minute of it!).
In the early 1980's she switched from dressmaking to quilting and has enjoyed seeing the industry change over the years. Quilting inspiration can be found everywhere, from the gorgeous country landscape to the bright, bold colors of today's new fabrics.  She hopes that the joy she receives from quilting is spread through the original patterns she creates. 

     
Visit us at QuiltWoman.com to see our full selection of Quilts by Elena.